OAKPORT (SimNation News Agency)
- A strip of land in Oakport between 4th Street and Amsterdam Road is under debate. Why? Because an industry park is planned to be built there. A group known as Beautify Oakport is planning to sue the city over it.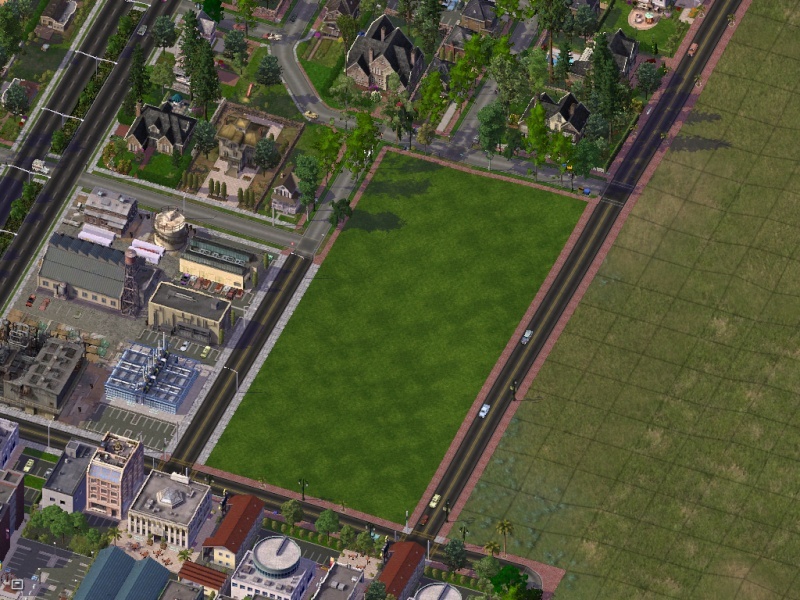 "We don't need more industry" says Anna Smith of the Beautify Oakport agency. "The pollution may be little to none in Oakport, but the city doesn't deserve to gain more ugly industry buildings. Not only that, but there is a large amount of residential and commercial development in the area!". The city is planning to meet at mayor Suzaku's house next Tuesday about the issue because the city lost it's lease for city hall in downtown Oakport. For now, the strip of land remains a strip of grass.
James McCormick of the Oakport City Development board says that the city desperately needs this industry park. "Unemployment is at an all time high, and the last SimNation census reports Oakport at 7,642 residents, meaning the city is rapidly growing and jobs aren't!". McCormick had no comment about Beautify Oakport threatening to sue the city if the industry park is built.
Oakport Times received a response from mayor Suzaku, and he said "While the city may have lots of industry, demand is too high not to ignore it. Unemployment is at 5% in Oakport, and we need more jobs!".